The Resources on this page, are tested and proven to get you great results, such as optins and conversions to your Fanpage promotions.
I use them daily and have done for a good long time, simply because they work
The Advert Platform
Is available to anyone, except sadly for those based in the USA.
Click on the banner below to get more information
FPS Average CTR: 10.5%
The next one is the System I use on a daily basis because it is actually built round the Pure Leverage Marketing system
The resources listed below, are part of that Marketing system and are the ones that are proven to provide optins to your list and your offer/s

Automated traffic
Clixsense
Clixsense has been established since 2007, and has 1,000,000 members.
It has many great features, which includes the ability to set up an automatic traffic generation campaign.
Each campaign runs for 30 days at a time, and will give you around 20,000 visitor during that time, which isn't too shabby, as you might agree.
How do you set up Clixgrid ads
The video below shows exactly how you can do this
Clixsense offers a small upgrade which is around $17 for the year. Its well worth taking this option up, because you get paid for referrals you introduce.
The commissions are paid down multi levels and its easy to promote clixsense, when you see the type of results you will get, as shown in the video below
Proof of traffic generation
To join clixsense click the banner below. Then you will be want to use the Clixgrid section of Clixsense only, as this drives traffic to your website
Manual Traffic Exchanges
Hit2Hit, which you can access via the banner below is a very under rated, yet very, very powerful traffic exchange.
There are two options for you with it. Free & upgraded
Now free is good, absolutely nothing wrong with it whatsoever… However you can only list 4 websites and get 1/2 a credit for each site surfed.
Whereas, Upgraded is far better for you, because for any upgrade you take, you can list up to 40 websites, which fabulous
Not only that but as an upgraded member the admin, will promote your sites at over 35 different exchanges, as long as you have credits assigned to your sites from your upgrade
You only need 200 credits assigned to any site, to quaify and that takes about 10 minutes surfing
Best of all though, you get quality traffic, optins and conversions, not to mention 40% commissions to boot for referrals.
So if the thought of surfing less, more optins, conversions and commissions appeals to you, simply click on the banner below


Power Surf Central
This is a personal favourite of mine, simply because of the benefits you get, for doing no more than 30 minutes work daily!
Safelist Mailers
List Surfing
You can get your free account by clicking on the banner below
One of the major benefits of this mailer is that as the video below shows, the average click through rate for the fanpages is 54% as seen in the video below
FPS Average CTR: 54%
State of the Art Mailer (SOTAM)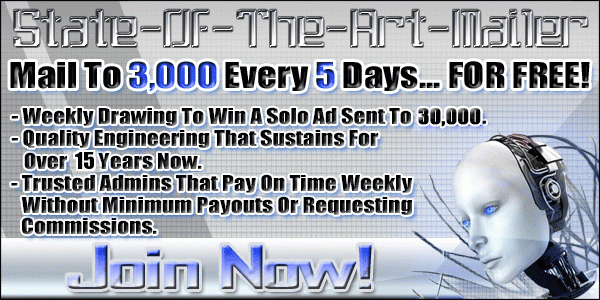 ViralURL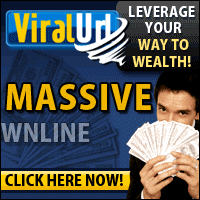 Leased AdSpace